LIITO Simplified
Welcome to a new and exciting era in Casual Childcare Recruitment.
Australian
Liito is proud to announce that it is an Australian Recruitment Agency solely focused on Casual Recruitment within the Childcare Industry.
Simple
Our goal is to simplify your work life by providing you with the quickest and easiest way for Childcare Centres to be connected with qualified Childcare Casuals.
Competitive
We offer lower costs for centres and competitive rates for casuals, as the simplicity of this innovative technology allows us to decrease our costs; which we have passed on to you.
Advanced
Liito has developed advanced technology that allows you to achieve this with a few clicks on your phone via our user friendly mobile app.
All our staff go through a comprehensive application process. Liito ensures all staff meet the regulatory requirements for child care employment, including WWCC and qualification checks.
Employers
Affordability · Efficiency · Simplicity
Cost
Who said recruitment needs to be expensive?
Our business model and recruitment process allows us to save you money each time you need a casual employee.
No subscriptions, no hidden charges. Just pay for what you need.
Availability
Why wait to secure a replacement?
With us, you can request a casual at any time, from anywhere. Just pick up your phone and tell us what you need. We are available 24/7 to fill in the gaps. Within minutes you will receive a confirmation and you can get back to your evening or weekend activities.
Time
Do you value your time as much as we do?
We will make it so easy for you to secure a casual so you can focus your time on other aspects of your business. Gone are the days where you need to phone a recruitment agency and wait for a confirmation. In just a couple of minutes you'll have a casual on their way to your centre.
Simplicity
Does anyone enjoy a complex process?
Forget phone calls. Forget typing. With just a few clicks on your phone, via our user-friendly mobile app, you can secure a local and qualified replacement for your centres needs.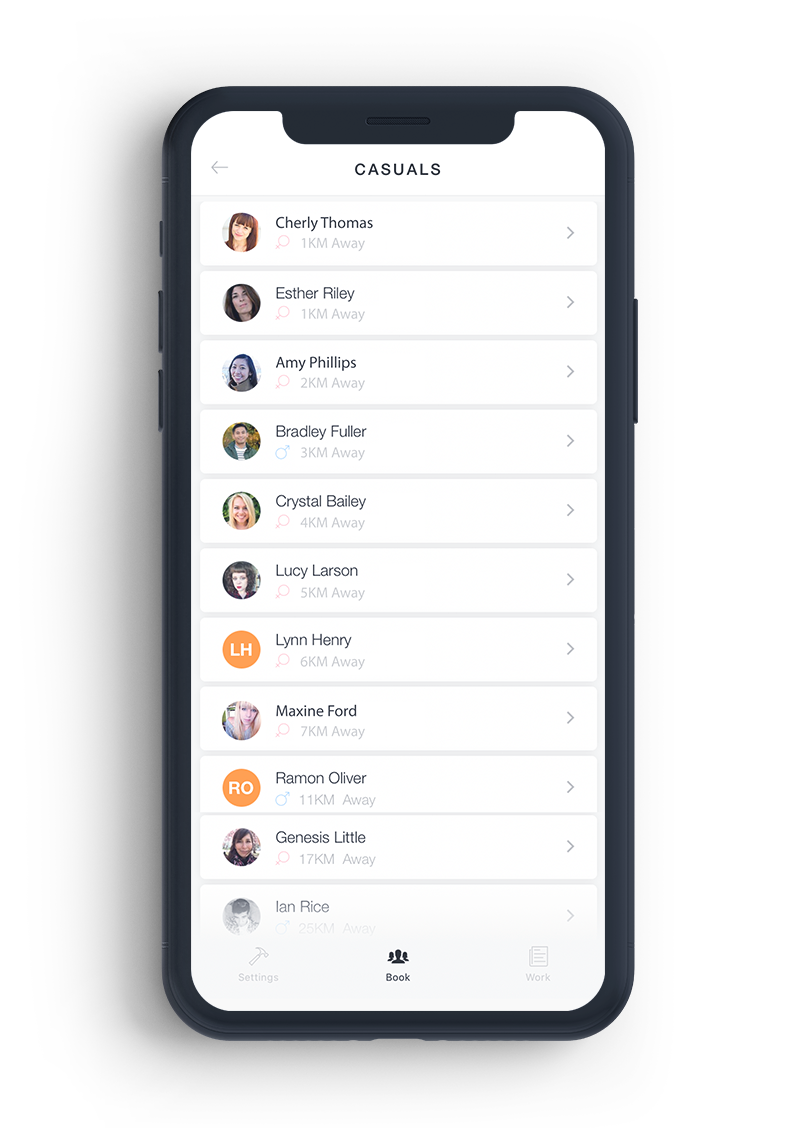 Why Is Liito Different?
We are challenging the traditional recruitment process.
Breakthrough Techniques
Out-dated methods are being left behind, welcome to the future with Liito.
Greater Reliability
Our tech support team works around the clock. Our goal is to ensure clients are satisfied and the service runs flawlessly at all times.
Automatic Secure Payments
We use state of the art security software which allows us to keep your details and payments safe and secure.